Originally Published By: Urban Toronto
Madison Group and Westdale Properties' The Capitol Residences has acquired approval from the City for a park to be built to the west of the development. The upcoming 14-storey, Turner Fleischer Architects and Hariri Pontarini Architects-designed condo located at Yonge and Castlefield streets in Midtown Toronto is also planning for green spaces to be embedded in the fabric of the building, through its cascading outdoor terraces.
"We are excited to announce that Toronto City Council has officially adopted the re-designation of the adjacent land to Parks and Open Space, providing The Capitol Residents with a new park," said Josh Zagdanski, Vice-President, High-Rise of Madison Group.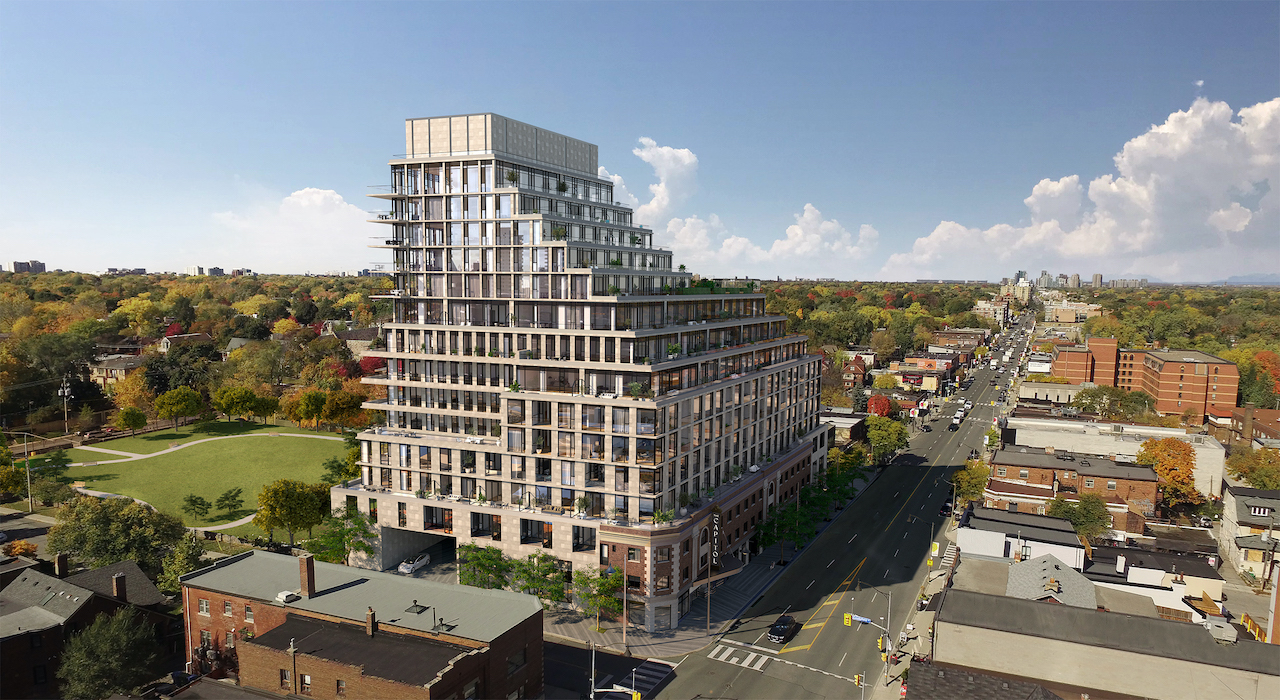 The Capitol Residences with newly approved park to its west, image courtesy of Madison Grouphttps://urbantoronto.ca/release/ad-leaderboard-container.php
The park will replace what is currently a parking lot, and offer a total of 3,700m² of green space for both the residents of the building, and those of the surrounding community. When the building is complete, all units located on the west side of The Capitol will have views of the brand new park from both inside and from their generous private outdoor spaces. Lower terraces will enjoy natural light filtered through the adjacent tree canopy, while expansive neighbourhood views will grow as suites climb upwards. On the tenth floor, all residents will be able to enjoy a terrace with private seating areas and a communal greenhouse. For the units which do not face the park, they will enjoy oversized balconies or terraces overlooking the vibrancy of Yonge Street.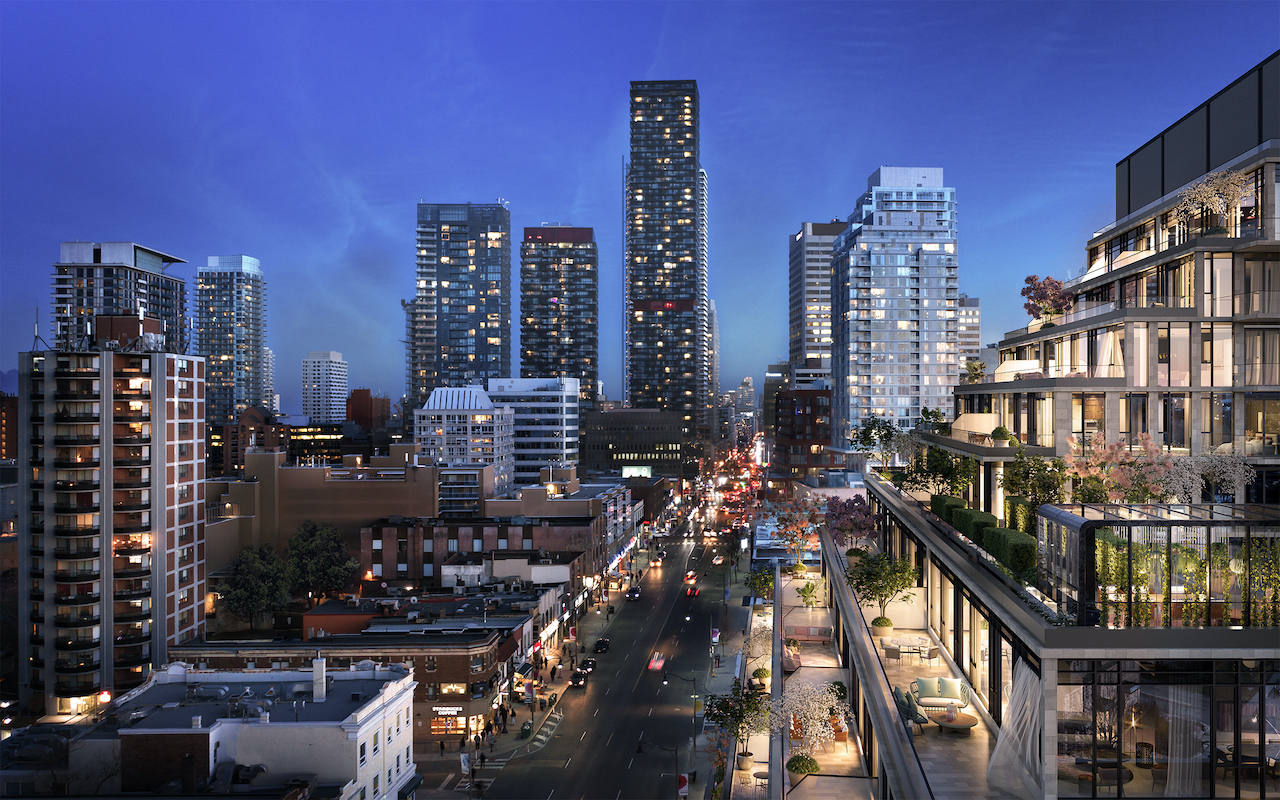 View over Yonge Street from The Capitol Residences, image courtesy of Madison Group
The Capitol is also in close proximity to additional parks in the area including Eglinton Park, Alexander Muir Gardens, Sherwood Park, and the Blythwood Ravine, meaning that residents will have their choice of green spaces when they wish to enjoy the outdoors.
You can learn more from our Database file for the project, linked below. If you'd like, you can join in on the conversation in the associated Project Forum thread, or leave a comment in the space provided on this page.